Kostroma Folk Show Tickets in Moscow
Book Kostroma Folk Show Tickets in Moscow online. The best seats are guaranteed.
Kostroma Folk Show is a high quality ballet performance in Moscow (14, Olympiyskiy Avenue). The show displays different eras of Russian history — from the ancient savage times, glorious tzars reign to the USSR industrial changes and modern Russia.
Professional ballet dancers will show how beautiful Russian culture is and how deep its heritage goes back in time. You will see how fashion changed and even track the changes in Russian territories. From the imperial St Petersburg to the far Eastern Caucasus.
Kostroma Folk Show includes: 50 dancers on stage, outstanding acting, 15 reincarnations, 10 tons of freight, 600 unique costumes, 300 items of props, 8 sets changes.
Kostroma Folk Show Availability:
The show is available every day except Thursday from 15 June to 15 September at 19:30. It lasts for 2 hours and includes a break in between.
Know before you go:
Due to the high demand it is advisory to book tickets in advance.
During the actual show season (15 June to 15 September) there may be overbooking. If you booked a ticket and the show was overbooked you will be offered a different date or refunded.
There are two seat categories: Balcony and Amphitheater. Booking a ticket you need to choose the category. The seats will be given accordingly.
As soon as you book the show you will receive the confirmation voucher which you need to show the administrator at the theatre.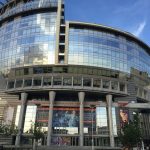 Please come early to make sure you have time to look around and find your seat. The show administrator knows your seat. All you need is show the voucher, and they'll let you know. Alternatively you can request it in advance but in most dates the seats are arranged the evening before the show.
It is better to book transfer to make sure you don't get lost on your way to the show.
You may also like: