Kostroma Show Tickets in Moscow
Book Kostroma Folk Show Tickets in Moscow online with our concierge service.
We guarantee the best choice of seats to meet your budget.
Transfer service is available and can be added on.
National Dance Show «Kostroma» is a spectacular ballet performance in Moscow. The show takes place at 14, Olympiyskiy Avenue.
The Kostroma Folk show  gives you an insight into Russian history and culture.  You will travel in time from the ancient savage times to glorious tzars reign, to the Soviet industrial changes and modern Russia. 
Professional ballet dancers will show you the beauty of Russian folk traditions and customs. You will be able to see how country fashion transformed over the time and  learn about the country history through the dance.
Kostroma Folk Show includes: 50 dancers on stage, outstanding acting, 15 reincarnations, 10 tons of freight, 600 unique costumes, 300 items of props, 8 sets changes. 
Kostroma Folk Show Availability:
The show is available every day except Thursday from 15 June to 8 September at 19:30. It lasts for 2 hours and includes a break in between. 
Know before you go:
Due to the high demand it is advisory to book tickets in advance. 
There are two seat categories: Balcony(Mezzanine) and Amphitheater. Please choose the category when booking your ticket. 
As soon as you book the show you will receive the confirmation voucher which you need to show the administrator at the theatre.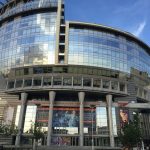 Please come early to make sure you have time to look around and find your seat. The show administrators are to assist you in finding your seat. 
It is advisable to book a transfer to make sure you don't get lost on your way to the show. 
You may also like: